González Romero Consulting is an independent, family firm, mainly engaged in providing comprehensive advisory services to businesses, professionals and individuals. An agile and dynamic team undergoing continuous training which provides a quality service completely tailored to your needs, not only seeking to solve your problems, but to help you foresee them. Our main work is to provide effective advice, with the primary objective of minimizing the customer's costs through a direct and personal relationship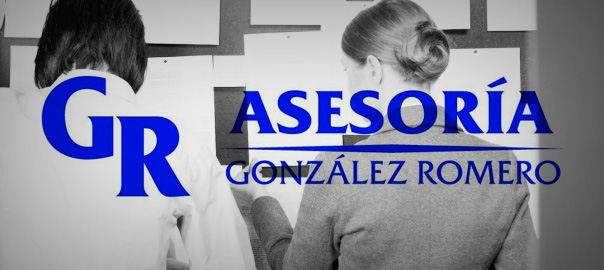 Because an effective counselling can generate important savings for your company, becoming an investment rather than an expense Customer service
We provide added value.
We establish long term relationships with our customers, based on trust and good work.
We get to know our customers' businesses as well as them personally.
Professional excellence
We ensure capacity and quality performance.
Full dedication when advising each customer.
Full availability; any day and any time.
Independence
We are a family company, owned by the professionals who form the business